Sell your own theme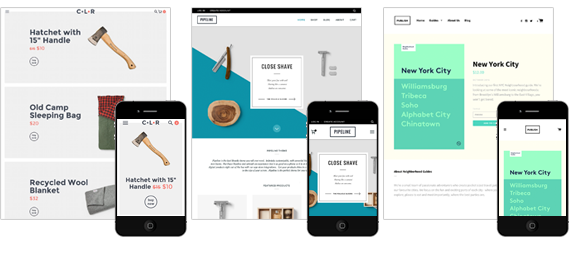 Selling a theme in the Theme Store
Every month, thousands of merchants look for new themes for their online stores. The Theme Store is a great place for theme designers to showcase and monetize their design skills.
What are the revenue share options for theme designers?
Theme designers have two options for revenue share:
1. 70/30 Split

The theme designer receives 70% of each theme sale. The theme designer is responsible for bug fixes, as well as answering any questions from customers regarding the theme. If you select this option, you may sell your theme through a personal channel, for example a company website, but not on open marketplaces.

2. 50/50 Split*

The theme designer receives 50% of each theme sale. The theme designer is still responsible for bug fixes, but Shopify can help answer any questions regarding the theme. If you select this option, you may not sell your theme through any other channels.

*The 50/50 Split option is taken on a case-by-case basis. Theme designers may be asked to select the 70/30 option should the theme review team feel it is the best choice.
What kind of themes are accepted?
Have a look at this blog post for detailed information on what Shopify is looking for in a theme submission.
The theme review process
To submit a theme, please email themes@shopify.com. All theme submissions must follow these steps:
A product brief that outlines the problem your theme is going to solve. Try to keep your brief to a maximum of 5 pages. Please include a link to previous design work you have done as well.
If your product brief passes the approval process, you'll need to submit your mobile and UX mockups (using InVision or a similar tool) that showcases the theme experience from the home page to the cart page. Include any features or pages that are important to your theme in your designs. We require UX mockups of the theme settings that showcase how you envision the merchant setting up any standout features of your theme. The deadline for mobile and UX mockups to be submitted is 4 weeks after the brief has been accepted.
After your mobile designs have been approved, the next step is designing your theme for desktop. Again, the InVision mockups must showcase the theme experience from the home page to the cart page, as well as other elements important to the theme. The deadline for desktop mockups to be submitted is 4 weeks after the mobile and UX designs have been accepted.
After you submit your product brief, a member of the Theme Partnerships team will follow up with you, and let you know if your concept has been accepted for further review.
The Theme Partnerships team wants to see your very best work. For this reason, theme submissions are limited to two per month.
If the Theme Partnerships team has approved your submission, you can start coding your theme. We expect to see the coded version within 8 weeks from the date the theme was accepted. Keep in mind that your theme must meet all of the requirements in our Theme Review Checklists in order to get published in the Shopify Theme Store.
Once a theme has been built and approved, it may only be distributed via the Theme Store or your own independent channels (for example: a personal or company website). However, if your theme is on the 50/50 Split option, it may not be distributed through any other channels. Please do not distribute your theme on other marketplaces or third-party channels, or try to take customers away from the Theme Store. If you distribute the theme on your personal or company website you must keep the price of the theme equal to the Theme Store price.
Theme support
If there is a technical issue with your theme (for example: broken layout, dead link, logic error) you will be responsible for fixing the issue in a timely fashion. Critical bugs must be fixed immediately or your theme may be temporarily hidden.
Themes will be removed from the Theme Store if they have made less than 25 sales in a 3 month time period. Theme developers are responsible for keeping their themes up-to-date with core Shopify features and any improved standards Shopify implements in the future. These can include improvements to the overall user experience, the user interface, accessibility, and more.