Save Money with Mobile-friendly Ecommerce Website Templates
Thought you needed to redesign your website for every device and screen resolution? Think again. Shopify offers a great selection of responsive themes that are optimized for every possible layout and screen resolution. Whether your customers view your site from a tablet, smartphone desktop or laptop, your website displays perfectly – exactly as it should.
Open an online store with Shopify
Shopify lets you build your own online store. You can accept credit cards, manage orders, customize your storefront and more.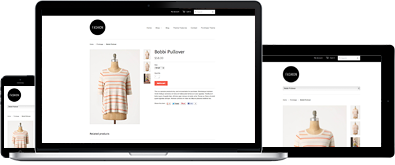 Sell your own theme
Every month thousands of merchants look for new themes to apply to their online store. The Theme Store is a great place for theme designers to showcase and monetize their design skills.
Start your free 14-day trial today!